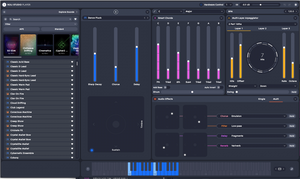 ROLI Studio Player
ROLI Studio Player includes smart composition features and a curated collection of MPE and standard sounds to inspire your musical creation.

FORS: Chiral
Chiral is an MPE-enabled Max for Live device inspired by the culture and methodology pioneered by early electronic performance instruments.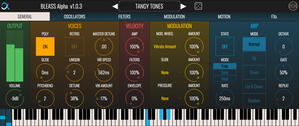 Bleass Omega
BLEASS Alpha Synthesizer is a virtual analog polyphonic stereo synthesizer inspired by classic analog synths and enhanced by the BLEASS' very own musical and technical approach.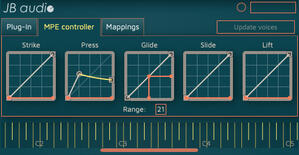 JB Audio: MPEfy
Pick one of your favourite soft synths and make full use of MPE.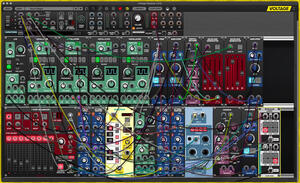 Cherry Audio Voltage Modular
Voltage Modular is a modular synth that obliterates all patching limitations, and introduces groundbreaking new ways to build complex patches with fewer cables. Unlimited cables per jack allows for endless modulation possibilities.

IMOXPLUS: Respiro
Respiro is a new generation software synthesizer inspired by Artist Pedro Eustache. It uses physical modelling combined with wavetable injection and is designed for wind & breath controllers. It offers sonic capabilities similar to woodwinds & flutes and 'never heard before' sounds. It turns your breath and tonguing into a unique experience allowing you to deeply engage with this digital instrument as like you would do with a real-world wind-instrument.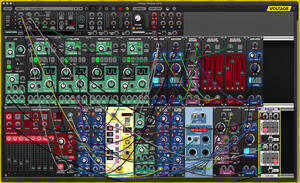 Cherry Audio Memorymode
Voltage Modular is a modular synth that obliterates all patching limitations, and introduces groundbreaking new ways to build complex patches with fewer cables. Unlimited cables per jack allows for endless modulation possibilities.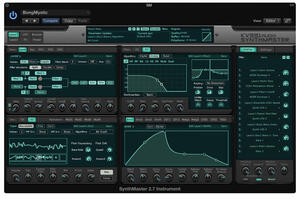 KV331 Audio: Synthmaster
SynthMaster is an 'all-around' semi-modular software synthesizer and effect plug-in that features many different synthesis methods including VA, Additive, Wavetable, Wavescanning, Phase Modulation, Frequency Modulation, Pulse Width Modulation, Ring Modulation, Amplitude Modulation, Physical Modeling and SFZ Sample Playback synthesis. With its multi-synthesis oscillators, analog modelled/digital filters, flexible effects routing with 11 types of high quality effects and a massive modulation architecture with 95 separate modulation sources and 650+ modulation targets.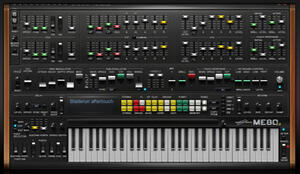 Memorymoon ME80
The ME80 is mostly about aftertouch expression. (and breath-control CC2 is routed to aftertouch). It is a synth for persons that like to play for hours.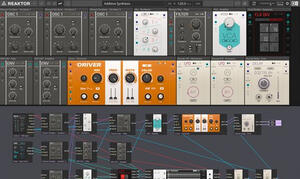 Native Instruments: Kontakt, Reaktor
REAKTOR is the beating heart that gives life to synths like Native's RAZOR and MONARK, as well as third-party releases from Twisted Tools, Tim Exile, Blinksonic and many more. It's a sandbox for sound creation. REAKTOR lets you build instruments to replicate the sounds in your head – in a way that existing instruments can't.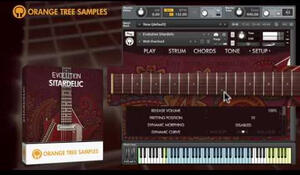 Orange Tree Samples
Orange Tree Samples produces innovative sample libraries that enable musicians to achieve incredible realism with ease.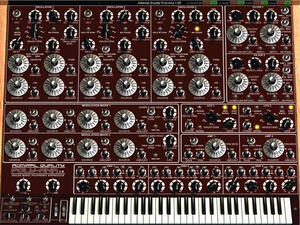 Poly-Ana from Admiral Quality
Poly-Ana is yet another attempt to model that most popular of subjects, the vintage analogue synthesizer.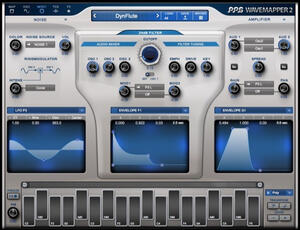 PPG: WaveMapper 2, WaveGenerator, Phonem, Infinite Pro
PPG WaveMapper 2 has three oscillators have independent control of the sound resources and access of the material. Each oscillator has its own WaveMap with up to 16 zones, filled with any combination of the resources.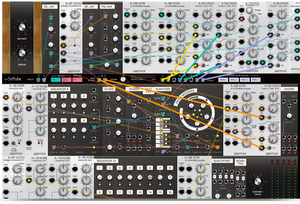 SoftTube: Modular
Modular is a modular synthesizer plug-in that comes with component-modeled versions of seven analog hardware modules. More than 400 quality presets are included covering a huge range of styles and sounds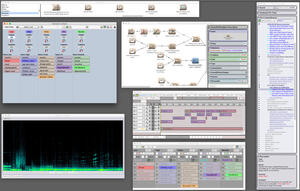 Symbolic Sound: Kyma 7
Kyma 7 provides sound design inspiration when you need it; live performance environments that are rock-solid-stable yet provide an inspiring degree of choice, control and responsiveness; plus context-sensitive help and information displays to minimize interruptions in the creative flow. All with the meticulous, uncompromising obsession with sound quality that's become synonymous with Kyma.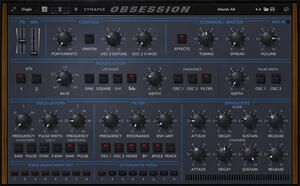 Synapse Audio Software: Obsession, The Legend
Obsession brings the power of a great polyphonic vintage synthesizer to your fingertips. It combines the astute modeling of voltage-controlled oscillators (VCOs), voltage-controlled filter (VCF) and voltage-controlled amplifier (VCA) with a comprehensive individual voice control that has never been done before in this detail.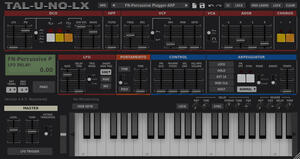 TAL Software: TAL-U-No-LX, TAL-BassLine-101 , TAL-Sampler, TAL-MOD, J-8
TAL-U-NO-LX is a complete rewritten emulation of the popular Juno 60 with a new engine and GUI. Up to date zero feedback delay filters and carefully calibrated controls make this synth a good replacement for the analog device with all the advantages software plugins have. As an addition, the TAL-U-NO-LX also supports portamento and different filter LFO waveforms and some more useful features. It also supports MPE.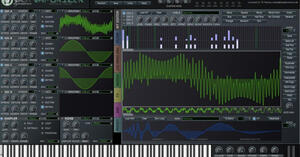 VAST Dynamics: Vaporizer 2
Vaporizer 2 is a hybrid wavetable additive / subtractive VST / AU / AAX synthesizer / sampler workstation. Support for MIDI Polyphonic Expression (MPE): receive MPE MIDI dimensions (X/Y/Z) pitchbend, aftertouch (freely assignable), release velocity / lift (controlled via MSEG) and brightness / timbre (freely assignable) form supported controllers for highly expressive control options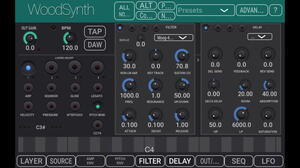 Woodman's Immaculate Maple Syrup Studio: Woodsynth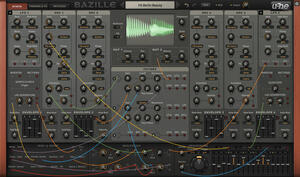 U-He: Bazille, Ace, Diva, Hive & Repro-5 (5 instruments, downloadable sound files)
Bazille is a large polyphonic modular system with digital (PD, FM based) oscillators, multimode filters and plenty of modulation options.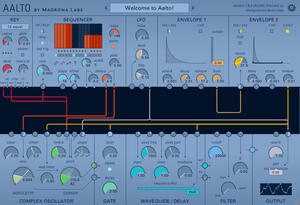 Madrona Labs: Aalto & Kaivo (2 instruments, downloadable sound file)
Aalto is a semi-modular software synthesizer with an innovative, patchable UI, distinctive sounds, and a charming personality. Kaivo is a semi-modular software synthesizer that combines two powerful ways of making sound: granular synthesis and physical modeling.